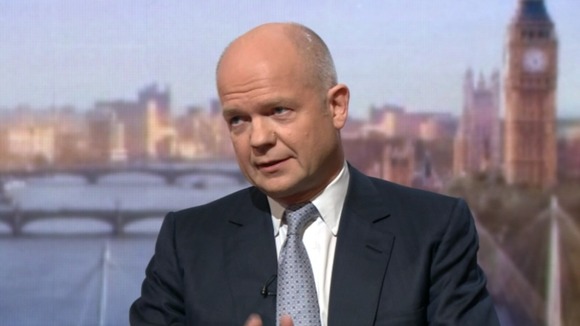 Foreign Secretary William Hague has refused to rule out supplying arms to rebels in Syria - and confirmed more equipment would be sent to them shortly.
He told BBC's Andrew Marr: "I don't think we can rule that out in the future [but] I will not be announcing, this week, arms to the Syrian opposition."
He added: "We will be giving more assistance directly to the opposition. I will announce in Parliament this week what that will consist of - it will involve more equipment to try and save lives in Syria."
He attacked Syrian President Bashar al-Assad for accusing the UK of having a "naive, confused and unrealistic" approach to his country's bloody civil war.
"This is a man presiding over this slaughter... I think this will go down as one of the most delusional interviews that any national leader has given in modern times."