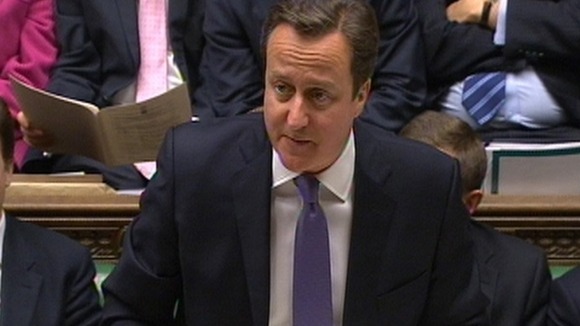 The Prime Minister said he will not be tempted to 'lurch to the right' but will battle on to keep the Tories on the "common ground" of politics.
David Cameron said he will not "abandon" the government's plan for the country.
He added that the Conservatives are on the side of "hard-working, decent, patriotic people".
He said: "I understand how impatient they are for change... I get it because I am impatient for change, too.
"I know who these people are.
"They are people who feel that Britain, this great country we love, was going downhill for years under Labour and is not being fixed fast enough by the government I lead."
Mr Cameron wrote an article in The Sunday Telegraph, in what was his first response to the Eastleigh by-election defeat.