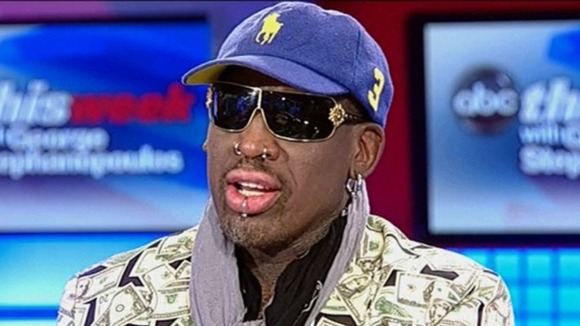 Former NBA star Dennis Rodman has said his "friend", North Korean leader Kim Jong-un, wants Barack Obama to give him a call.
The basketball veteran dined with Kim during his trip with the Harlem Globetrotters to the isolated totalitarian nation last week and returned with a message for his president.
"He wants Obama to do one thing - call him," Rodman told US network ABC. "He said, 'If you can, Dennis - I don't want (to) do war. I don't want to do war.' He said that to me."
Rodman added: "(Kim) loves basketball. And I said the same thing. I said, 'Obama loves basketball.' Let's start there."
A US official dismissed Rodman's comments, saying the White House already has communication channels with North Korea.