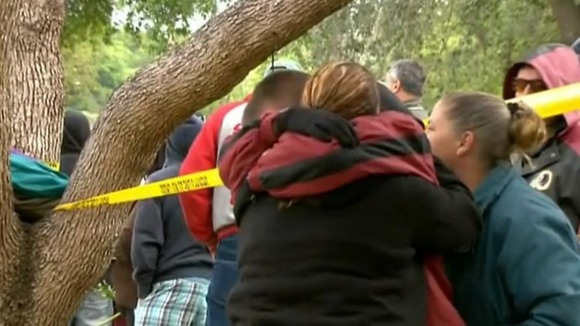 Neighbours and relatives of a Florida man, who is presumed dead after he was sucked into a sinkhole, have watched the emergency services bulldoze his home in Tampa.
The family of 36-year-old Jeff Bush say they woke up to hear him screaming as a 20-foot sinkhole opened up under his bedroom.
Officials have used specialist listening equipment to try and detect signs of life in the hole, but to no avail.