A newborn baby who was delivered after his parents were killed in a car accident has died, New York Police Department has said
The baby boy died from injuries overnight at New York's Bellevue Hospital, a spokesman said.
His parents, Nachman and Raizy Glauber, both 21, were on their way to the hospital on Sunday when they were killed.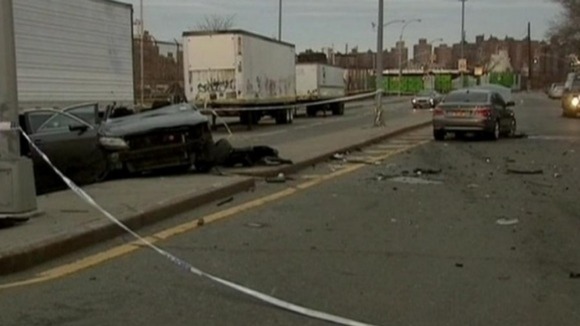 The couple's funeral took place yesterday, in keeping with Orthodox Jewish tradition.
Police are continuing their search for a hit-and-run driver who fled the scene and his female passenger.