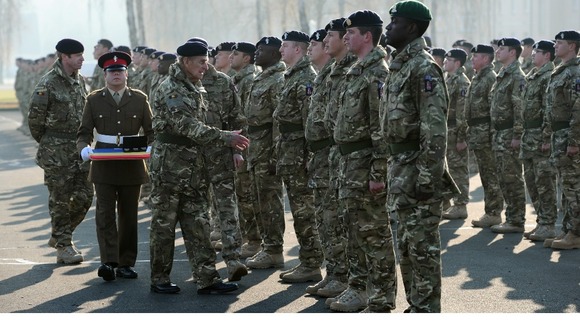 Around 11,000 British troops based in Germany will return home by 2016 under plans which will see nearly £2 billion invested in Army housing and bases, Defence Secretary Philip Hammond will announce today.
Under the speeded-up withdrawal, the remaining 4,500 troops will be back in the UK by 2019, a year earlier than planned.
Around £1bn of the funding being announced today will go towards 1,900 new houses for service families and accommodation for 7,800 single soldiers.
Another £800 million will be spent on infrastructure and refurbishment of bases.
The Government hopes the plans will mean more cash is ploughed back into the British, rather than German, economy as well as creating new construction jobs in the UK.
Savings of around £240 million a year are also expected to be made through reductions in operating costs.