The Duchess of Cambridge may have revealed the sex of her baby during a visit to Grimsby, The Daily Telegraph reports.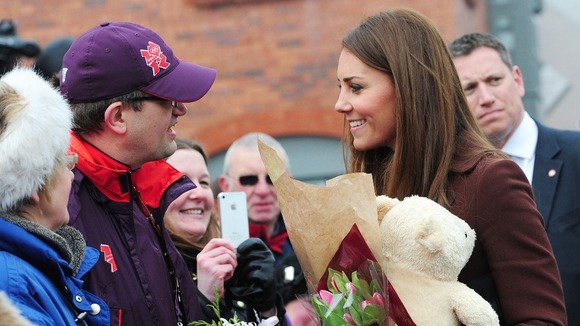 After Kate was given a teddy bear, she said: "Thank you, I'll take that for my d..." but stopped before completing the sentence.
Sandra Cook, who was in the crowd near the Duchess, told the newspaper: "I said to her, 'You were going to say daughter weren't you?' and she said, 'No, we don't know.'
"I said, 'Oh I think you do,' to which she said, 'We're not telling.'"
There is no comment from St James's Palace.
Watch: Well-wisher tells Kate: 'I'm waiting for you to be Queen'