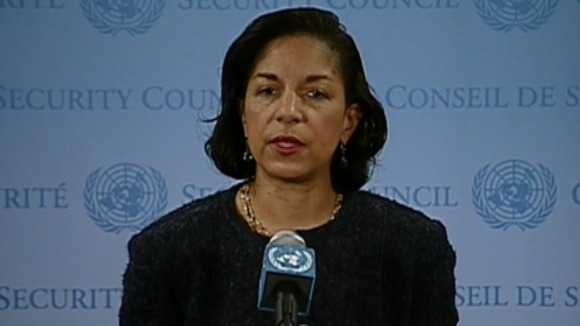 US envoy to the United Nations, Susan Rice, has said that new sanctions against North Korea under consideration by the Security Council are "exceptional" in their breadth and scope.
She said the draft resolution tabled by the US "will significantly impede North Korea's ability to develop further its illicit nuclear and ballistic missile programmes".
She added that the sanctions would target the "illicit activities of North Korean diplomatic personnel", "banking relationships" and "illicit transfers of bulk cash" in addition to "new travel restrictions".