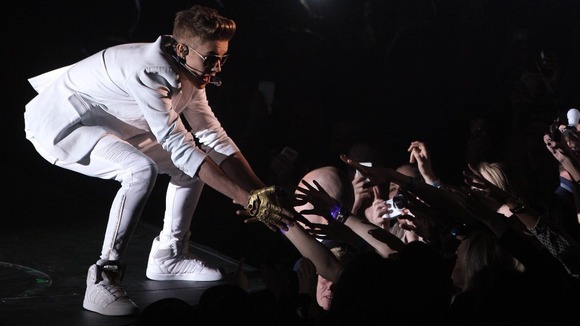 Online ticketing site Viagogo said it had seen an increase in the number of people who had put their seats up for sale in the wake of the singer's late appearance.
The firm said it had seen a 48% rise in listings for his tickets this morning, many trading for less than half the box office price.
Viagogo spokesman Ed Parkinson said: "It seems that parents with younger children have been frightened off by the chance of their kids being kept up beyond their bedtimes, or missing the last trains home."