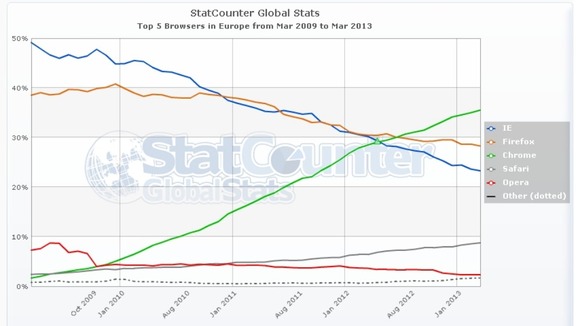 Microsoft has been fined £484m by EU regulators for breaking a promise to offer European consumers a choice of web browser.
A web browser is a computer programme that allows a user to read internet pages.
Microsoft's share of the European browser market has more than halved since 2008 to 24%.
Google's Chrome has a 35% share, followed by Mozilla's Firefox with 29%, according to Web traffic analysis company StatCounter.
Internet Explorer is currently in third place, ahead of Apple's Safari.