Nani's sending off undoubtedly changed the pattern of last night's game but if you look at the incident, the referee got the decision just about right - whether you think there was intent there or not, it was dangerous.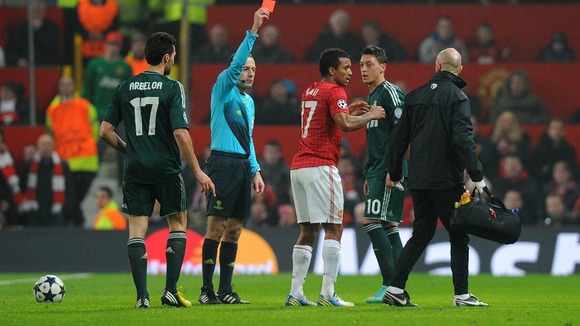 Manchester United do not agree and they can now complain to UEFA but I think that would be pretty futile, apart from making themselves feel a little bit better.
UEFA said today that they were quite pleased with the referee and did not have a problem with his performance last night.
Ironically though, United who will feel hard done-by themselves, may face sanctions. Firstly because of how Rio Ferdinand behaved at the end of the game - he sarcastically applauded in the referee's face and we do not yet know if it will be in the official's match report.
Secondly, UEFA have actually opened disciplinary proceedings against Sir Alex Ferguson today who was clearly incensed by the sending off and did not do the media interviews he was contracted to do at the end of the game.
Read: Sir Alex Ferguson 'distraught' over Real Madrid defeat.