The Office of Fair Trading's (OFT) review of the payday loan market found around a third of loans are repaid late or not repaid at all.
Twenty-eight per cent of loans are rolled over or refinanced at least once, providing 50 per cent of lenders' revenues.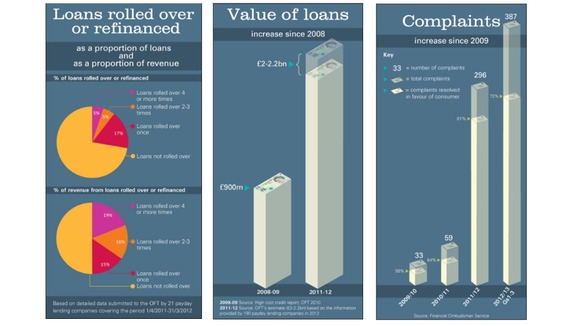 38 of the 50 lenders we visited failed to comply with at least one of the complaint handling rules set by the Financial Ombudsman Service.
A lack of awareness of the Financial Ombudsman Service's rules was commonplace.