The body of Venezuela's late president Hugo Chavez will be embalmed and laid to rest at a military museum in the capital Caracas.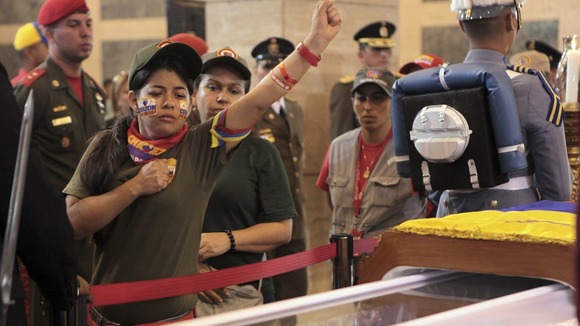 Acting President Nicolas Maduro said Chavez would lie in state for a further seven days so Venezuelans waiting in long lines to view him would be able to do so.
Maduro added that his body would later to moved from the military museum to his final burial site. It was not immediately clear where that would be.