Expanding areas of woodland surrounded by farms, together with the lack of natural predators, have provided perfect conditions in which deer can flourish.
Dr Paul Dolman, from the University of East Anglia told a a news briefing in London that, "I don't think it's realistic to have wolves and brown bears in rural England. In the absence of natural predators, the only way to manage them is to shoot them."
Each year more than 14,000 vehicles are severely damaged and about 450 people injured or killed on British roads as a result of collisions with deer.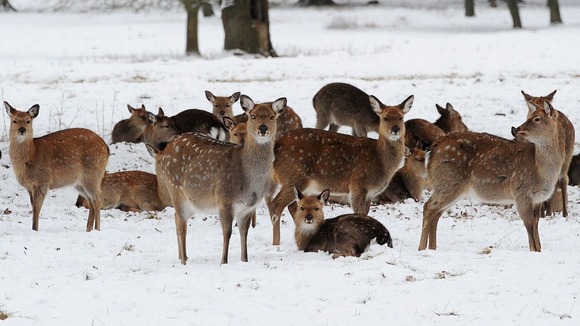 Deer strip woodland of wild flowers, brambles and shrubs, and disturb the ecology to the point that native birds are lost. The fact that nightingales are now so rare is largely blamed on deer.Britain has a total of six deer species.
Roe deer and red deer are the only two species native to the UK. Four others have been introduced from abroad since Norman times.
The most recent newcomers were the muntjac deer and the Chinese water deer, which became established in the wild in the 1920s.