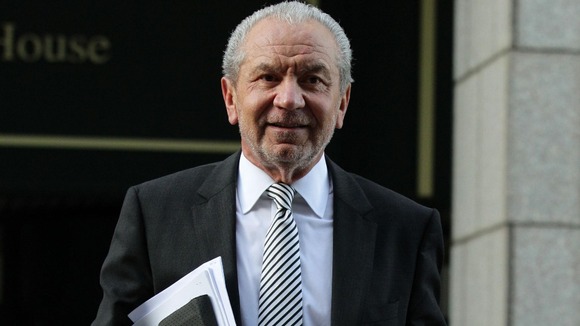 In an exchange with Philippa Jackson, representing Stella English at employment tribunal, Lord Sugar accused his former employee of lying about her version of events to generate publicity.
When Ms Jackson suggested he appeared angry, he said: "I'm angry because of this, because it's a total lie".
"When I came into the process of this tribunal, I was going to try to be generous to your client, but I've sat here and listened to her over the past two days and there is no other way to describe what she has said than as blunt lies."