Dozens of people were injured in a crush today as hundreds of thousands of people queued to see the mortal remains of Hugo Chavez.
A continuous stream of mourners filed past the leader's open casket in the Military Academy in Venezuela's capital Caracas.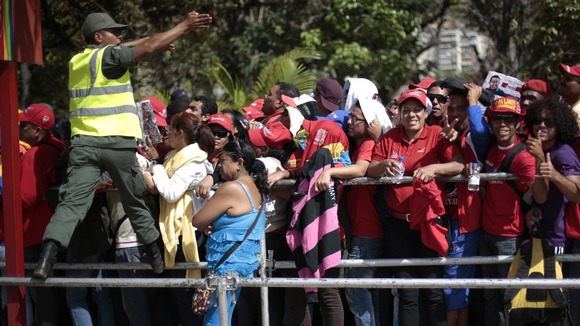 Outside the Academy, riot police struggled to maintain order and were seen carrying away several people injured in the crush.
Barriers failed to hold back the surge of people, some of whom had waited for more than 18 hours to bid their leader farewell.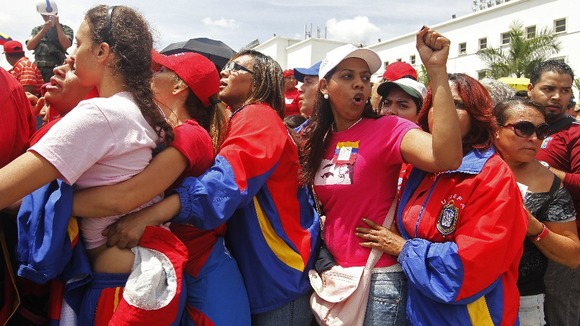 ITV News International Editor Bill Neely on why Chavez mourners dress in red