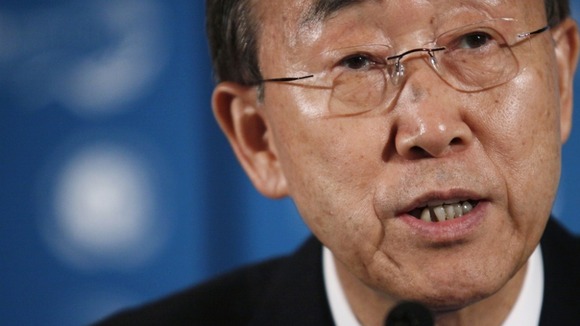 The UN Secretary General Ban Ki-Moon has welcomed the adoption of more stringent sanctions against North Korea by the Security Council.
A spokesman for the Secretary General said: "Acting unanimously and agreeing on effective and credible measures, the Security Council has sent an unequivocal message to the DPRK that the international community will not tolerate its pursuit of nuclear weapons and related acts."
He also said Mr Ban remains "deeply concerned" about tensions in the region and called on North Korea to "refrain from any further destabilizing steps or bellicose rhetoric"