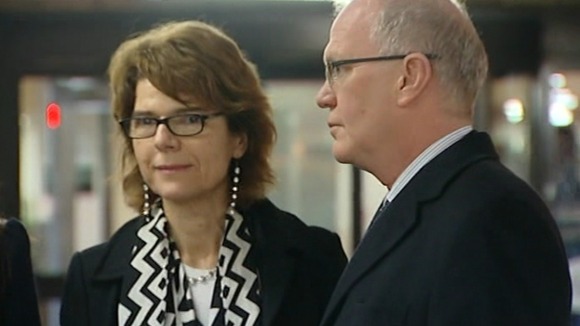 Robert Brown, the solicitor of Vicky Pryce has given a statement following his client's conviction.
Speaking outside Southwark Crown Court he said Ms Pryce was "very disappointed" with the guilty verdict. On her behalf, he also thanked those who had supported her through the "difficult period", including her children, friends and colleagues.
Earlier the former wife of Chris Huhne was found guilty of perverting the course of justice for taking his speeding points a decade ago.