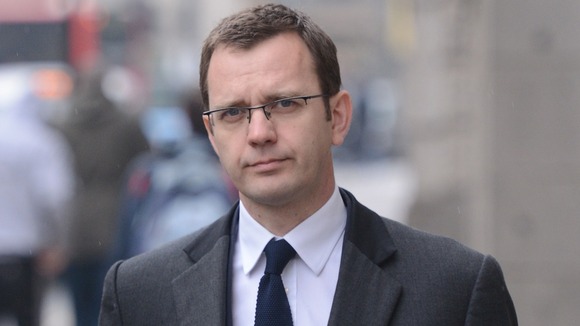 Former government spin doctor Andy Coulson appeared in court to face charges over an alleged conspiracy to bribe public officials for information.
Coulson, 45, is accused with ex-News of the World (NOTW) royal correspondent Clive Goodman of requesting and authorising payments to public officials in exchange for information, including a royal phone directory known as the "Green Book".
Former NOTW editor Coulson, from Kent, and Goodman, 55, from Surrey, face two counts of conspiracy to commit misconduct in a public office - one between August 31 2002 and January 31 2003, and the other between January 31 and June 3 2005.
Wearing a grey suit with a white shirt and black tie, Coulson appeared for a short hearing along with Goodman and the case was adjourned until next month.