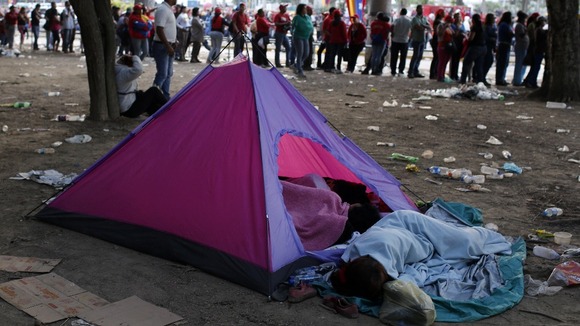 Hugo Chavez's funeral got under way with a 30-gun salute and formal introductions of some 30 world leaders.
But still there are crowds of people queueing for their chance to see the leader's body in its open casket. Many are chanting "Chavez lives and so does the revolution!"
An estimated two million people have filed past the leader's open casket since yesterday.
Scenes are not as chaotic as yesterday when dozens were injured in the crush.