The North Korean leader Kim Jong-un has visited military units on the frontline of any potential clashes with South Korea and the United States.
It comes as Pyongyang officials threatened to launch a nuclear strike on the US.
Read: North Korea set to take preemptive strikes against US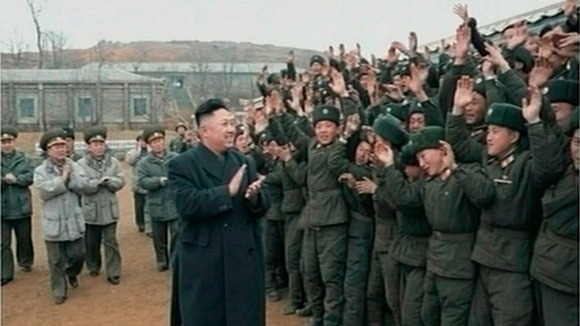 Tough new sanctions, imposed by the United Nations, over North Korea's nuclear tests, are aimed at making it more difficult to finance and obtain material for weapons programmes.
The Mirror is also reporting that North Korea has ripped up a non-aggression pact with South Korea.
The newspaper said officials cancelled a hotline with the US, and the armistice with South Korea which ended the Korean War in 1953.
Read: UN chief asks N Korea to refrain from 'bellicose rhetoric'