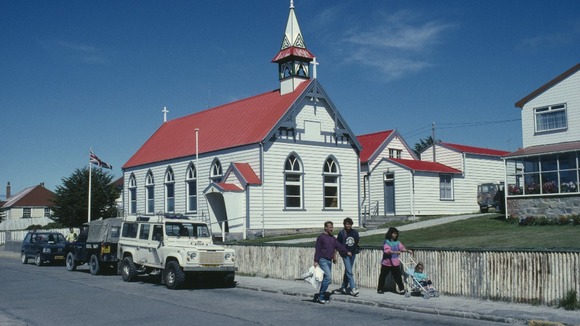 British attitudes remain hardened in favour of protecting the Falklands as voters on the island prepare to hold an historic referendum on their future, a new ComRes poll for ITV News has found.
Some 1,649 islanders will go to the polls from Sunday in the two-day referendum to decide whether they want to remain a British overseas territory.
The Argentinian government has applied increasing pressure for the UK to hold talks on the future of the Islands.
But the ComRes poll found 77% of British adults believe the future of the South Atlantic archipelago should be determined by the islanders themselves.