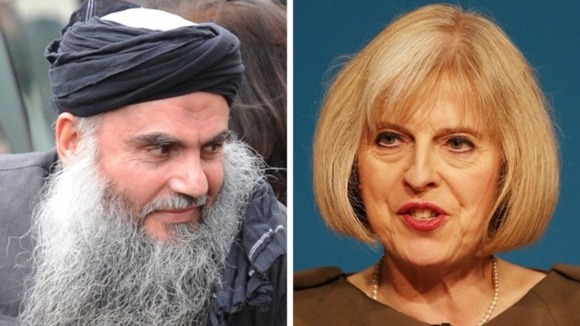 Abu Qatada was arrested outside his home by UK Border Agency officials, according to The Sun, which has published photos of him being led away with his hands hidden under a jacket.
The newspaper has claimed he was handcuffed.
Qatada, who has been convicted of terror charges in Jordon, is due to appear at the Court of Appeal on Monday for Home Secretary Theresa May's bid to overturn a judge's decision to allow him to stay in the UK.