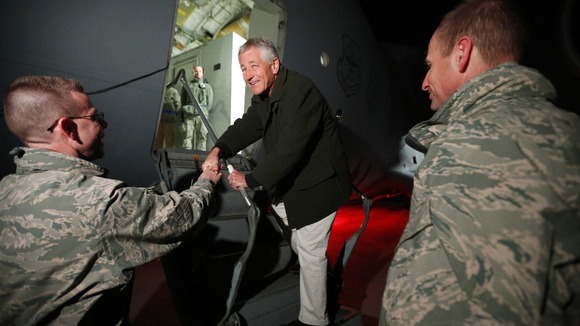 The Afghan Taliban has claimed responsibility for the suicide attack at an Afghan defence ministry gate in Kabul.
They said in a statement the attack "is a kind of message" for US defence secretary Chuck Hagel, who is visiting the country.
Hagel, who was in a safe location at an ISAF facility at the time of the blast, has planned to meet US commanders and troops and hold talks with President Hamid Karzai.
An Afghan defence ministry official told Reuters at least nine civilians had been killed and 14 people wounded in today's attack.