Deputy Prime Minister Nick Clegg will target critics in a speech today who wrote the Liberal Democrats' "political obituaries" after the party's controversies threatened to overshadow the Eastleigh by-election campaign last month.
"The odds were stacked against us. A fierce campaign, under a national spotlight, dogged by difficult headlines from day one. Extraordinary circumstances. Yet we still won," he is expected to say.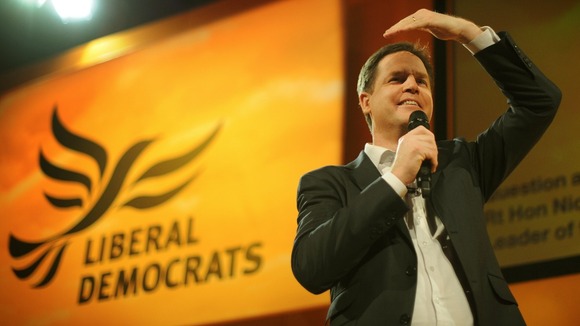 "We beat the Tories. We squeezed Labour - don't forget that bit. Why? Because, for the first time in a generation we could campaign on our record of local delivery and our record of national delivery too...
"We didn't win in Eastleigh in spite of being in power. We won in Eastleigh because we're in power - locally and nationally."
Mr Clegg will concede that some Lib Dems had harboured "quiet fears" that coalition would do irreparable damage to the party.
Read: Nick Clegg engaged in bad-tempered clashes with Liberal Democrat activists over so-called secret courts legislation and benefits changes.