Nick Clegg will today insist the Liberal Democrats are no longer a party of protest as he urges activists to attack the Tories.
The Deputy Prime Minister will hail the by-election victory in Eastleigh as proof that the Lib Dems can succeed as a party of government.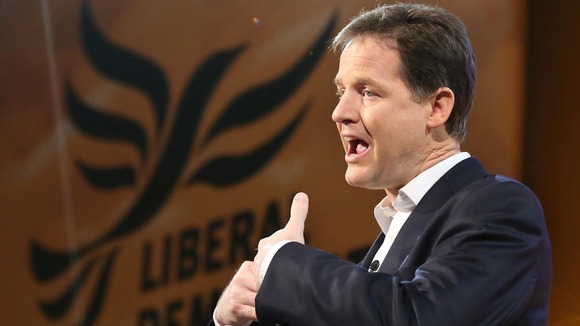 He will also dismiss the "myth" that being in coalition has undermined their identity or ability to fight the Conservatives.
The rallying cry comes in a keynote speech to the Lib Dem spring conference in Brighton.
The leadership has been eager to use the gathering to move on from damaging allegations of sexual harassment by Lord Rennard - which he denies - and the conviction of former Cabinet minister Chris Huhne.