Freezing temperatures mean today is on track to be the coldest March day since 1986, forecasters said.
The unseasonably cold weather left travellers battling ice and snow, with the South of England being worst hit.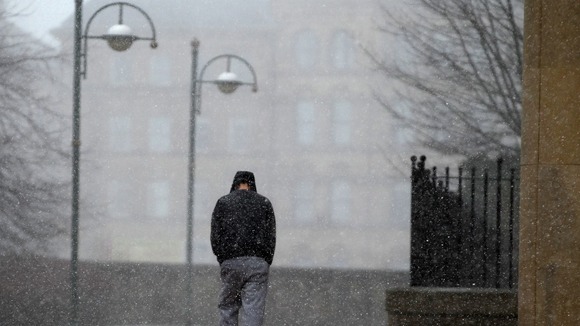 Jersey Airport was shut due to snow, and on the roads there were hazardous conditions on many major routes.
Blizzards were reported on the M40 in Warwickshire and there were numerous rush-hour accidents.
Strong winds added to drivers' problems with falling trees blocking some roads, while on the trains poor rail conditions led to delays in Sussex and Hampshire.