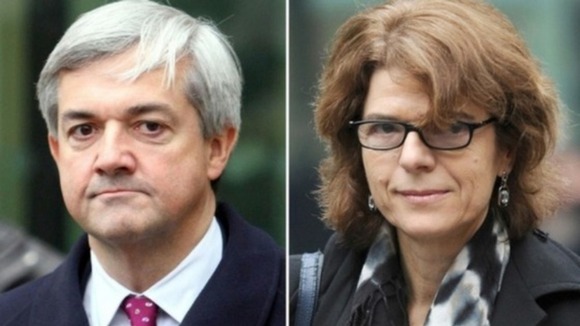 Disgraced MP Chris Huhne and his ex-wife, Vicky Pryce, are due to be sentenced today.
The former couple are both facing jail terms at a hearing at Southwark Crown Court at 2pm.
Pryce was found guilty by a jury last week of perverting the course of justice by taking speeding points for Huhne in 2003.
The former energy secretary had already pleaded guilty to the charge.