The Met Office has issued "yellow" warnings for snow and ice across northern, eastern and western coasts for tomorrow.
A yellow warning urges the public and emergency responders to "be aware" of severe or hazardous weather conditions.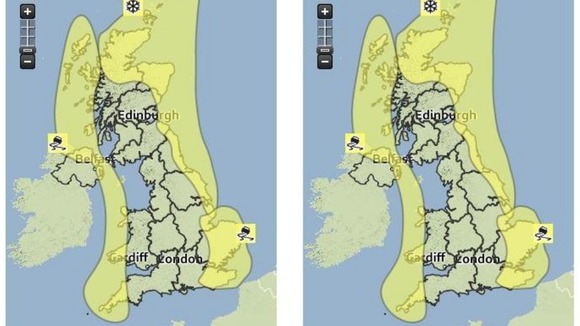 The image on the left shows the Met Office warnings issued for today and the image on the right shows tomorrow's warnings.