He may be far from home and touring the Middle East, but the Prince of Wales has come face to face with on of Britain's favourite characters.
Postman Pat has been created in 3D by a design company based in the Jordanian capital Amman.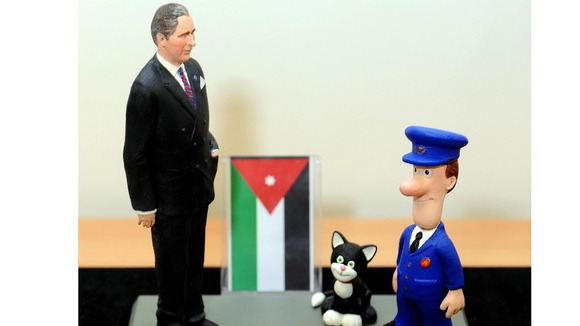 The Prince, who was visiting the studio as part of his trip to the country, beamed as he was shown a segment of a 3D feature film about the character and looked extremely happy when he was presented with a model of himself depicted alongside Pat and his cat Jess.