A test flight for Paddy Power's first light aircraft - a 63ft high balloon in the form of a giant pair of flying green Y-fronts - has been successful.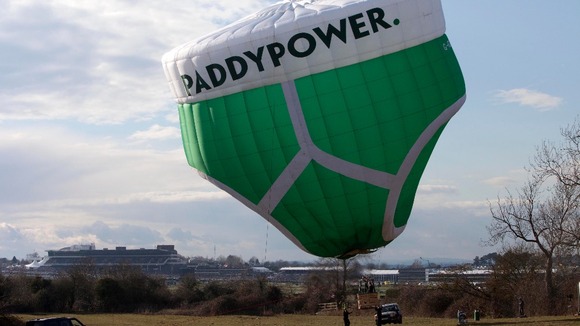 A Paddy Power spokesman said: "Our flying y-fronts provide an unrivalled view of the action for punters, as well as hopefully giving anyone in the grandstand a sight to remember and a bit of Irish luck".
Further special appearances and flights are planned at major sporting events throughout the year.