Parts of England and Wales face a "crumbling road crisis", with an £10.5 billion needed to repair all the countries potholes, a report has said.
A report from the Asphalt Industry Alliance (AIA) showed that local authorities in England and Wales filled in more than two million potholes last year.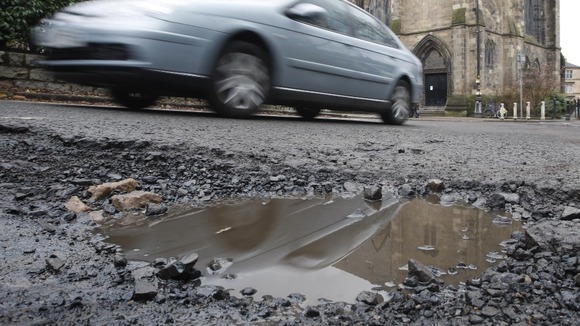 The cost of filling was £113 million, with £32 million being paid out in compensation to claims.
Compensation payouts were 50 per cent up on the 2011 figure, with £13 million spent on staff time dealing with compensation claims.