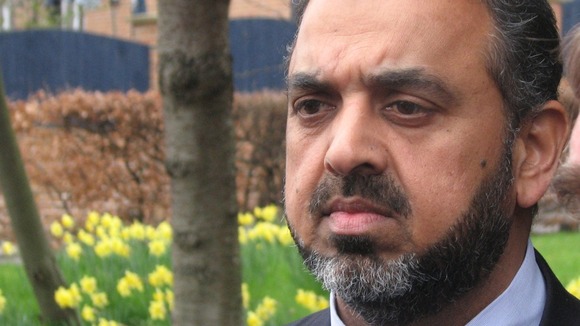 Lord Ahmed, 55, was freed by the Court of Appeal after serving 16 days of his 12-week prison sentence in 2009 for dangerous driving.
The Pakistan-born property developer later supported an AA/Populus poll into mobile phone use among motorists, saying he had "learnt the hard way" about the problem.
The peer was suspended from the Labour Party for three months last year over reports he offered a $10 million (£6.7 million) "bounty" for the capture of Barack Obama and George Bush.
Lord Ahmed denied having made the comments, published in a Pakistani newspaper, and was reinstated after an investigation by Labour Lords Chief Whip Lord Bassam.