David Cameron and French president Francois Hollande will press the EU today to lift an arms embargo against Syria, and unblock military aid to rebels fighting the Assad regime.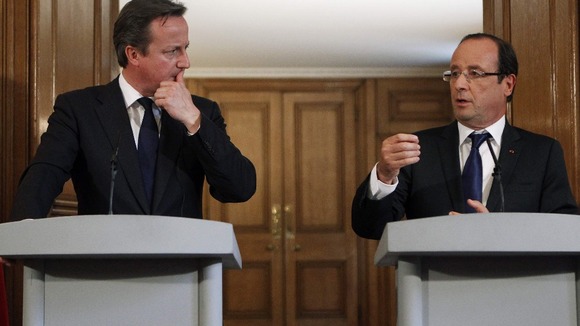 At a summit in Brussels, the political leaders will express concerns that they are both anxious to be freed up to despatch lethal weaponry if necessary to rebalance the odds in the continuing war.
It is two years today since the start of the Syria conflict, where more than one million refugees have fled, with more than two million children in immediate need of humanitarian assistance, Unicef said.