In a conference today, Nick Clegg is expected to undermine Home Secretary Theresa May's suggestion that Britain could pull out of the European Convention on Human Rights.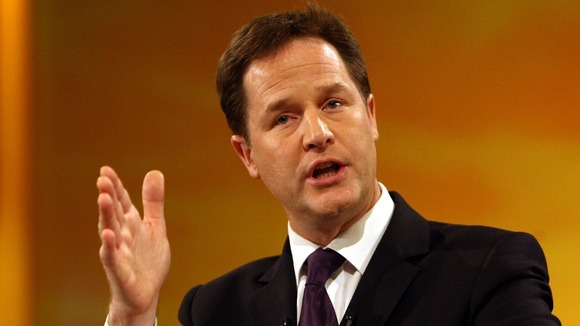 "She wants this option to remain on the table: no chance," he will say.
"As I said last weekend, it won't be on the Cabinet table as long as I'm sitting round it.
"That's why having Liberal Democrats in government, anchoring it in the centre ground and delivering for Scotland, is so important."