Comedian and actress Miranda Hart turned wedding planner as she was challenged with arranging a real marriage ceremony in a matter of hours for Comic Relief.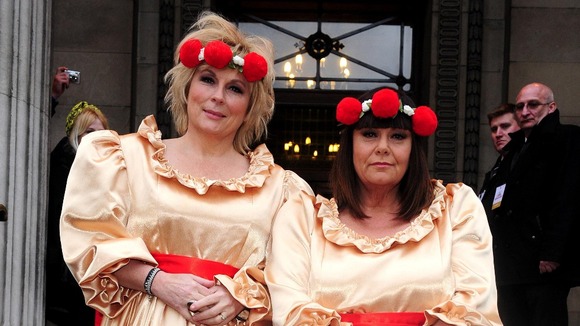 The star of Miranda and Call the Midwife was given the task as part of her week of work for Comic Relief, called 'Miranda's Mad March' - which has seen her organise a dog show and perform a routine for Strictly Come Dancing.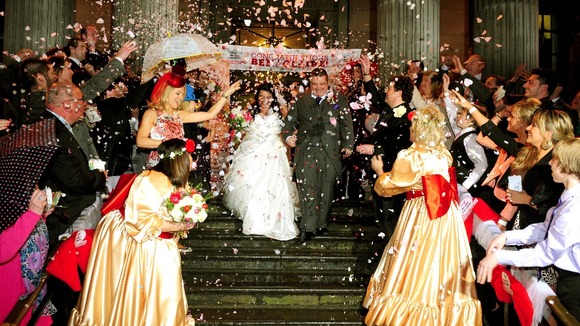 Hart was told of her latest task during a live broadcast on Radio 2 by DJ Chris Evans. The lucky couple were Claire Gilchrist, 26, and Ben Pringett, 28.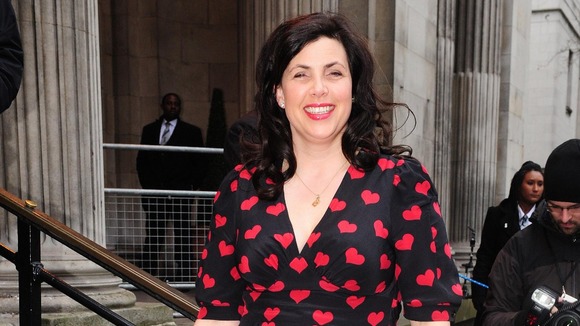 You can donate to Comic Relief online here, or by calling 03457 910 910