Boris tells wannabe Tory leaders to 'cool their porridge'
London Mayor Boris Johnson has told Conservative ministers that are "setting out their stall" for a future leadership bid to "cool their porridge" and back David Cameron, in an interview with The Sun.
Speculation has been gathering that Home Secretary Theresa May is attempting to position herself as the next Tory leader.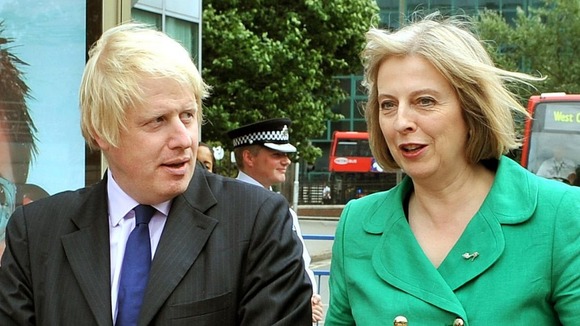 But Mr Johnson told the newspaper: "If ministers are setting out their stall now, it strikes me as being very odd. They should save their breath and cool their porridge. Put a sock in it and get on and back the Prime Minister."
The Mayor of London, who is one of the favourites to be the next Conservative leader, told the party to back the PM: "Cameron is doing a fantastic job. I am backing him. It's mid term. People need some sort of political drama so they're inventing one.
"I think it's complete nonsense."
Watch: Miliband jokes May overruled PM on minimum alcohol price.