The crew of an 80 metre long ship which ran aground near a lighthouse in an important wildlife haven will spend the night stuck onboard, an RNLI spokesman said.
The MV Danio was heading from Perth, Scotland, to Antwerp, Belgium, when it got caught on rocks in the Farne Islands, three miles off the Northumberland coast at 4.30am today.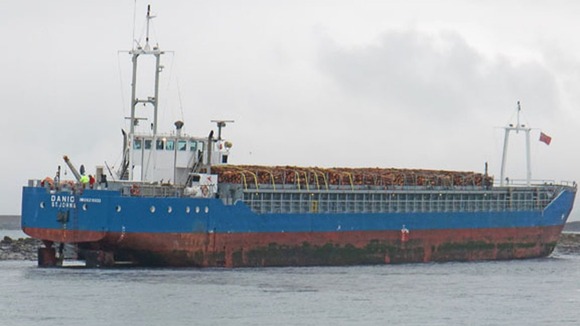 The vessel, carrying timber, was not thought to be badly damaged and there were no reports of any fuel leak after she got stuck on the Blue Caps, close to the Longstone Lighthouse.
High tide this evening passed without any attempt to refloat the vessel, as salvage crews were keen to take their time and prepare a plan.
Ian Clayton, of the Seahouses RNLI, said the crew was still on board, and that meant lifeboat men were also standing close by at sea in case of any emergency.
The Seahouses lifeboat crew, which has been on scene for around 14 hours, was expected to be relieved by a crew from Berwick which will keep watch on the vessel overnight