The funeral of the Welsh-born Princess Liliane of Sweden is being held today in the capital Stockholm.
Lillian May Davies was born in Swansea in 1915 and met Prince Bertil, the third son of the King of Sweden, in London during the Second World War.
The pair shared a 33-year romance but never married because as it would have deprived the prince of his place in the succession.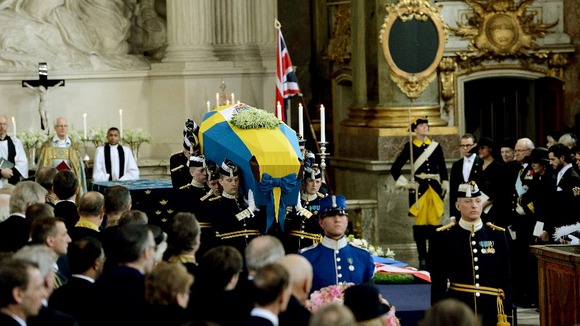 A funeral service was held in the Royal Chapel of the Royal Palace of Stockholm in her honour.
Princess Liliane died on Sunday at the age of 97.