Cyprus's parliament will today decide on whether to impose a bank account levy but the vote is "too close to call", according to an analyst.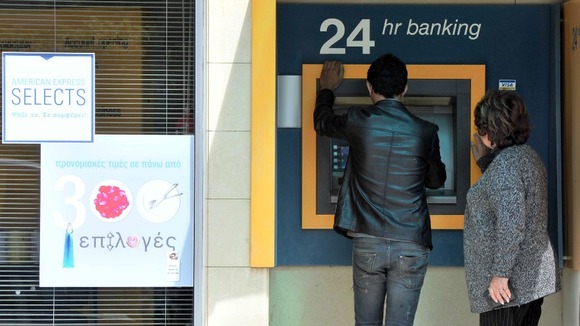 If approved, the levy, which will impose a one-off charge of 6.7 per cent on all deposits under €100,000 and 9.9 per cent over that amount, will be implemented on Tuesday.
Three parties in the 56-member chamber, where no party has an absolute majority, have already declared that they will not back the plan.
JPMorgan analyst Alex White said: "The government can be reasonably confident of only around 26-28 votes at the most, while the opposition may be confident of around 26. Our best estimates of a potential vote have it too close to call at this stage."
Watch: Briton living in Cyprus calls bank levy 'legalised theft'.
Watch: British service personnel in Cyprus will be protected from levy.