Prince Charles took part in a traditional sword dance on a visit to the ancient fort of Nizwa in Oman.
The Duchess of Cornwall looked on as Charles was handed a double-bladed sword and shield, and the music started up.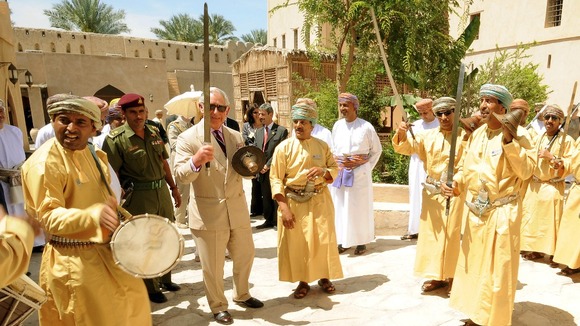 The Prince began to shuffle and wave the sword, mimicking the dancers who were performing sword tossing and mock fighting around him.
As the royal couple toured the stronghold they were greeted by children waving Union flags and met people who were making mats and baskets.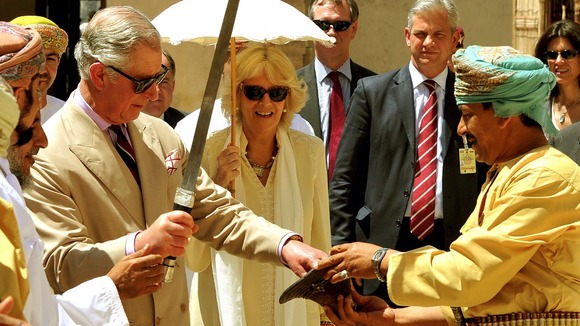 The visit is part of their nine-day tour of the Middle East.
Read: Royal visit reveals Saudi women's sheltered existence