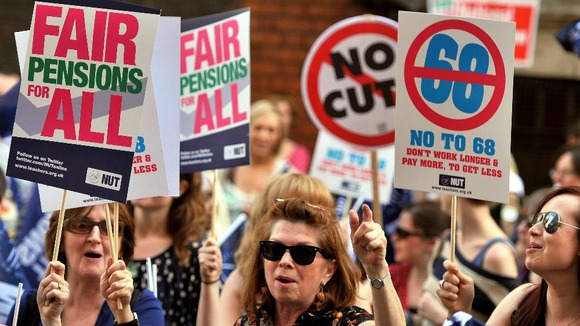 The head of the NASUWT teachers' union, Chris Keates, has accused the Education Secretary Michael Gove of "recklessly pursued a relentless attack on the profession".
He called on Mr Gove to respond to the union's "reasonable demands" in order to avoid "widespread disruption in schools" this summer.
NUT head Christine Blower warned that the pensions situation and increased workload is "making teaching an unsustainable option for many".