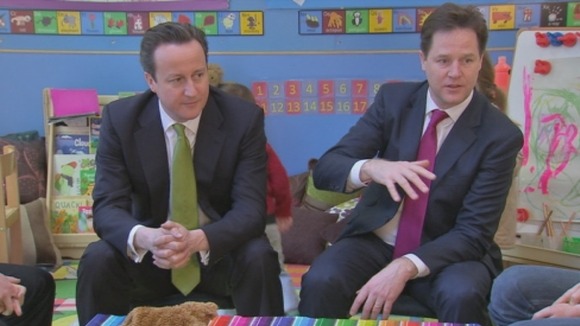 David Cameron and Nick Clegg have met with families after pledging up to £1,200 a year in government support for children.
The Prime Minister described the funding as effectively "some tax relief on childcare".
"For many families the cost of childcare is not one issue among many, it is the issue - it really matters," Mr Cameron said.