Car bombs and a suicide blast hit Shi'ite districts of Iraq's capital Baghdad killing at least 50 people.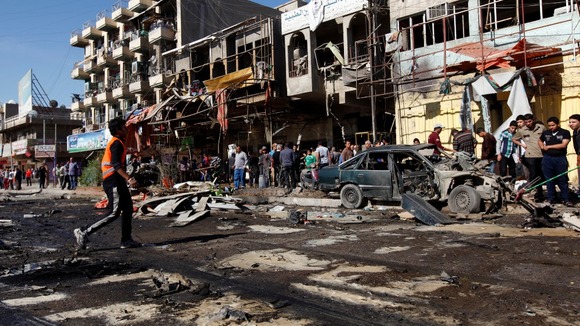 Bombs exploded near a busy Baghdad market and a suicide bomber driving a truck attacked a police base just south of the capital, police and hospital sources told Reuters.
Al Radi, a taxi driver caught in one of the blasts in Baghdad's Sadr City, said: "I was driving my taxi and suddenly I felt my car rocked. Smoke was all around. I saw two bodies on the ground. People were running and shouting everywhere."
Another 160 people were wounded in the attacks, hospital officials said.