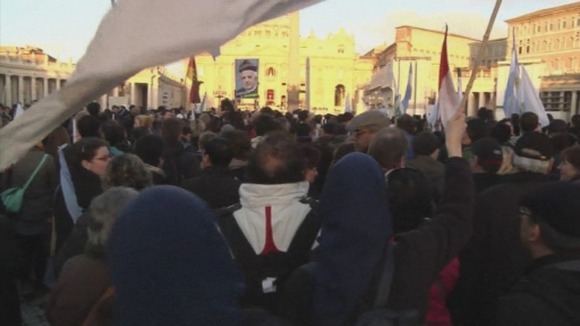 Pope Francis has ended his inaugural homily with a request to his Christian followers to "pray for me".
He said his role as the Bishop of Rome is to bring hope by service to their faith.
The "authentic power is service" he said, adding that kindness and compassion is "not a sign of weakness".