Former England captain David Beckham has arrived in Beijing and begun his four-day tour of China.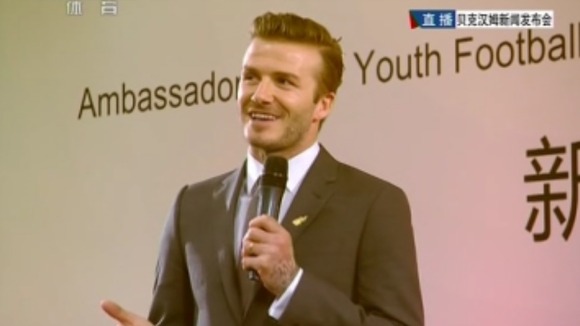 The Paris Saint-Germain midfielder is China's first global football ambassador and his role includes helping to raise the profile of the Chinese Super League.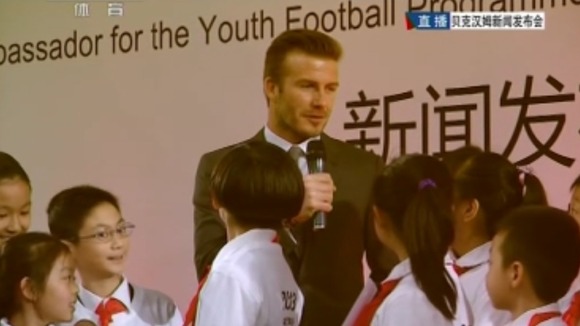 The 37-year-old visited a school in the Chinese capital and took questions at a news conference.