Russian Prime Minister Dmitry Medvedev has criticised the EU and Cyprus' handling of the country's ongoing economic crisis, saying they are acting "like a bull in a china shop", the state-run news agency RIA Novosti reported.
Medvedev has also raised the prospect of cancelling a tax treaty with Cyprus, where many Russians keep billions of euros in savings that have been a factor in negotiations on financial aid to Cypriot banks.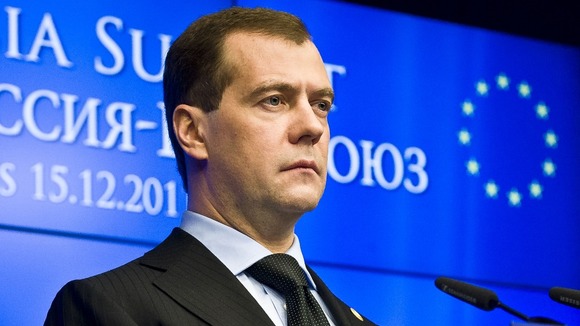 The Prime Minister said the bank deposit levy proposed by the EU as part of a bailout deal reminded him of Soviet-era policies he said robbed Russians of their savings.
"The actions of the EU, the European Commission and the Cypriot government to settle the debt problem unfortunately only resemble the actions of a bull in a china shop", Medvedev was quoted as saying.