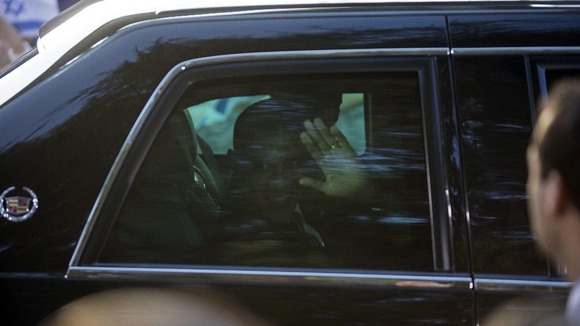 Barack Obama's maiden trip to Israel as US President has not started as smoothly as planned.
"The Beast limo", famed for its apparent robustness, broke down after a driver reportedly filled the famous vehicle with diesel instead of petrol.
The vehicle, which was meant to transport Obama around Jerusalem, grounded to a halt on the motorway between Tel Aviv's Ben Gurion Airport and Jerusalem.
Most of the "Beast's" specifications are classified for security reasons but it does protect against a biochemical attack whilst a blood bank of the President's blood type is concealed in the boot.