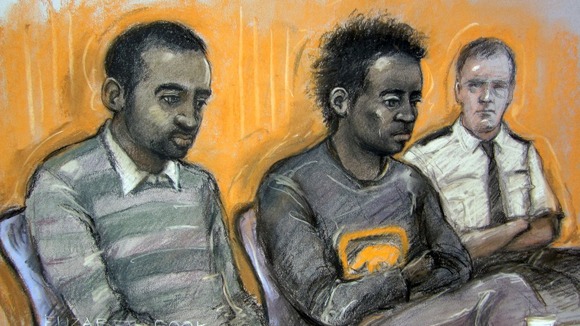 Police Constable Victoria Dixon, who arrested two men accused of conspiring to rob and murder the soul singer Joss Stone, has described finding a sword, a hosepipe, two hammers and a metal spike when she stopped the defendants.
Kevin Liverpool, 35, and Junior Bradshaw, 32, were arrested near Stone's home in 2011. Both deny all charges against them.
The exhibits, shown in court today, also included a black hooded top, a roll of black bin bags, gaffer tape, a sock, a balaclava, three pairs of black gloves and a black hat, as well as route map print-outs.
Police Constable Dixon told the court she then arrested the defendants for being equipped with offensive weapons.
She later arrested Junior Bradshaw and Kevin Liverpool on suspicion of conspiracy to commit GBH.