Once Scotland's First Minister Alex Salmond has announced the independence referendum date, apprentices at Steel Engineering Ltd. will weld that date in steel.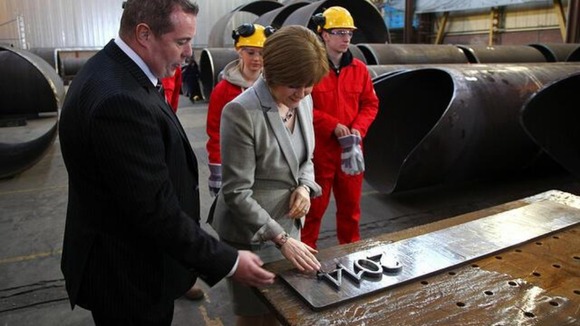 Deputy First Minister Nicola Sturgeon has visited the firm ahead of the statement and inspected the only section of the referendum date that is known - 2014.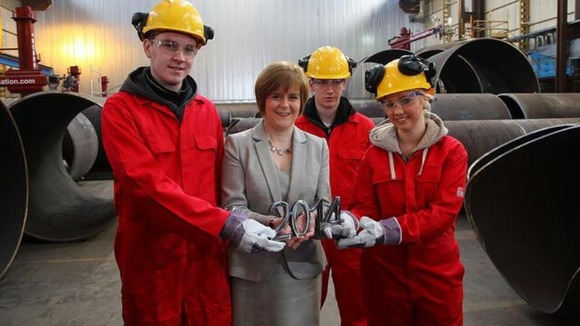 Mr Salmond will announce the date when he addresses the Scottish parliament later today.